Stan W Tait, The Artist and Jeweler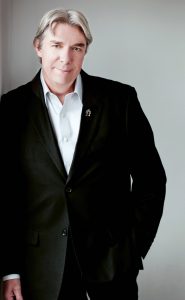 As a multi-disciplined artist originally from White Rock B.C.  I have been crafting and designing Sterling Silver Jewellery for over 45 years.  Currently residing in beautiful Muskoka, I work from a home based gallery.  My creations are unique, classic and timeless.   Focusing on  specialty designs , I strive to meet your needs for that one of a kind piece! If you have treasures you want repurposed into new designs, I am the designer for you.   It has always been my desire that my jewellery designs reflect the timeless nature of our shared journey.  Namaste.
I believe that beyond fashion, exists a realm best served by designs that soar above current trends. It is the timeless that interests me. I strive to defy gravity. I want to engage the spirit and touch the soul.

---

Stan W Tait, The Music
Stan is an accomplished songwriter and musician whose powerful lyrics celebrate our shared experiences on our spiritual journey.  Originally from White Rock, British Columbia,  he worked as a studio musician for Terry Jacks of the Poppy Family and Bob Brooks of Word Records.  In 1973, Fireweed recorded the groundbreaking album "In Circle" for Columbia Records with Native Canadian actor and New York Film Critics Award recipient, Chief Dan George.
After moving to Ontario in 1984, Stan W Tait continued to write and perform at a variety of Folk Music venues and festivals including The Mariposa Folk Festival and the Gravenhurst Opera House. In 1998, Stan brought many of Muskoka's finest singer songwriters together to produce, " Songs of The Segwun" a compilation CD celebrating the last surviving steam ship in North America.
You can listen to a few of Stan's songs on Soundcloud here:

Sue Tait - The Creative Artist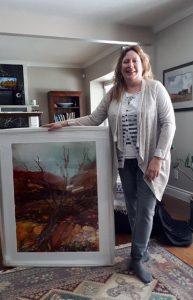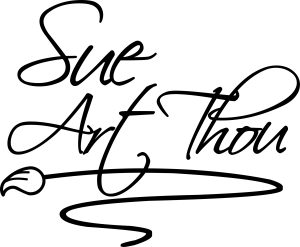 Stan and Sue first met in the year 2000 at the Orillia Folk Society where Stan was performing his music.  They instantly felt a strong spiritual connection and have been partners ever since.  Both are huge supporters of each other's creativity and artistic styles.  Sue has been painting and creating with a keen eye for colour theory and dynamics since her early childhood days. Together as a couple, they have managed Stan W Tait Enterprises as a successful small entrepreneurial business with a focus on creativity and superior customer service. Sue is also a certified teacher of English and Fine Arts and has traveled extensively teaching and painting.
Sue Art Thou was born out of a desire to find a creative medium that spoke to her strong desire to create abstract impressionism that uses vibrant and intense colours. Recently graduated with a BA in Visual Arts and Social Work and a Bachelor of Education, she is most inspired by the beauty of nature and enjoys experimenting with pigment and colour behaviour.  She originally worked with watercolour, a medium in which pigment characteristics are most apparent and began experimenting with pen and ink.  However, it was the magical quality of Alcohol Ink that inspired her to explore this new medium. The intensity of the colours and the flowing energy of alcohol ink and its viscosity results in abstract images that are brought alive and are quite magical in their depth and dimensional imagery.  The resulting images seem directly related to patterns found throughout the natural world, rather microscopic or celestial.
Be sure to check out my gallery on my page and follow me @sueartthou on Facebook and Instagram
"I love the viscosity of alcohol ink as a vehicle that harnesses its power to attract or repel each other and vie for a position in the natural flowing journey of evolving patterns"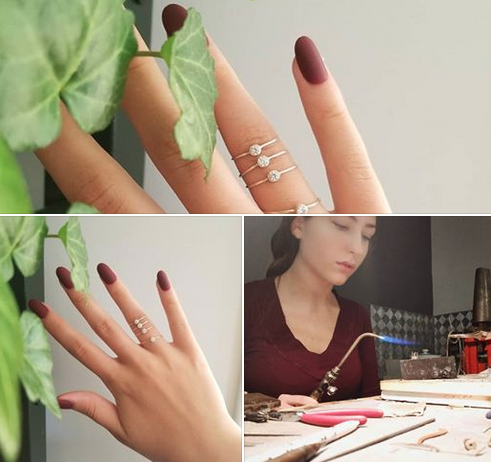 Relle Jewellery by Mikaela
Our daughter, Mikaela Wichers-Schreur is a Graduate of George Brown Jewellery Design Program, Georgian College Jewellery Metals Program and also has a minor in Business Entrepreneurship.  Mikaela shows her work in my gallery.  She has an eye for intricate and fine designs and enjoys custom design work.  View her creations on her Relle Jewellery  web page here
Email Mikaela at Rellejewellery@outlook.com
Follow Mikaela on Instagram @relle__jewellery